Following on from my previous annoucement that the first issue of En-Mercs is now live over on Graphic.ly, I have just been informed that Apple have now approved it for the Graphic.ly app today.
Just search for En-Mercs under the publisher Omni Consumer Comics and get downloading. It'll be the best $0.99 you've ever spent. So, what are you waiting for? Head on down and get yourself the first issue now!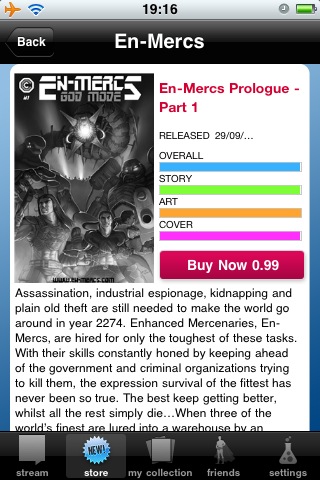 The app is free to download and easy to install. It's still in beta so will continually improve over time too. Apple have a seperate queue for the iPad, so for those of you waiting to see the comic in full glory please be a little bit more patient and I'll update you when it gets the thumbs up.